Concert hall named after prof. Józef Świder
Localization: Jastrzębie-Zdrój
The concert hall of the State Music School, impresses with its sensational acoustics and expressive facade. Its wavy metal cover acts as a mirror, reflecting the light adapting to the surroundings.
The construction of the concert hall began in 2016 and was completed in 2021. In March 2022, it was officially opened. The modern object is 30 meters long and 29 wide, and its audience can accommodate 362 visitors.
The building is characterised by great acoustics, that can be adapted to the current needs of musicians, thanks to curtains or roller blinds that allow you to modify the way the sound is transmitted.
Interiors have been refined in the smallest detail, including the lighting fixtures. The concert hall is illuminated with Beryl New LED O luminaires adapted for installation in a specialized ceiling and located around glass ceiling panels. They are characterized by a  central power supply, adjustable luminous flux following the DMX protocol, characteristic in the stage lighting industry, and acoustic versions to absorb and properly disperse the sound.
The corridors around the room are lit with Artshape Round Led fittings in the Small, Full, and Up & Down versions.
The concert hall has been nominated for the prestigious architectural award: Architectural Object of the Year 2021, the organizers of the competition decided to nominate the concert hall in Jastrzębie-Zdrój for the award, because, as they considered it, it is a perfect combination of simplicity and expressivness.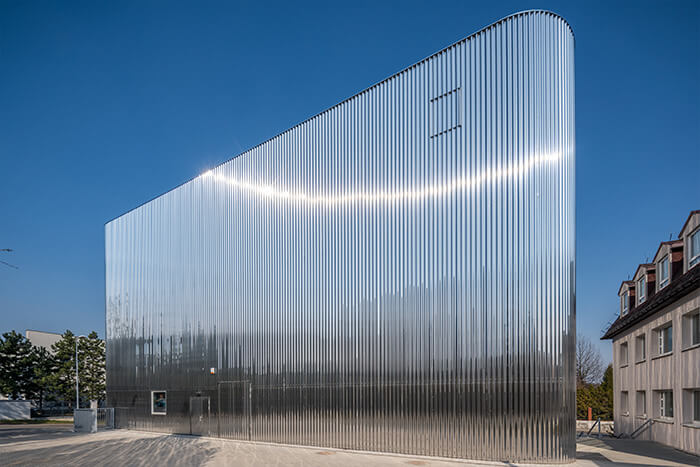 Products used in realization: