Sluice in Warsaw's Praga Port
Localization: Warsaw, Poland
A modern sluice structure with a wheelhouse resembling a ship's captain's bridge has recently appeared in Warsaw's Praga Port, illuminated by us. Its purpose is to protect the flood-protected areas of Warsaw's right bank – a place dreamed of for those who value a downtown lifestyle while enjoying a peaceful vacation surrounded by water.
The revitalization of the former port began in 2012 and evolved over time into a modern architectural design, combining tradition with modernity. The resulting structure – a flood gate planned almost a century ago that also serves as a sluice – has opened up opportunities for the expansion of the Praga area and the restoration of the historic Praga Port waterfront layout.
Throughout the Praga Port area, the downtown urban layout has been preserved, which blends into the surrounding urban fabric, perfectly corresponds with the character of Prague and preserves its unique character.
In addition to the aforementioned sluice, modern residential apartments are being built here, which by their character and the materials used allude to typical port buildings. There are also plans to build a marina for yachts, develop business and recreational space, i.e. hotels, offices, walking boulevards and floating restaurants, and connect the area with other parts of Warsaw by means of a water streetcar.
The luminaires used in the project were: Neptun LED V2, Aruna LED and Rubin Look.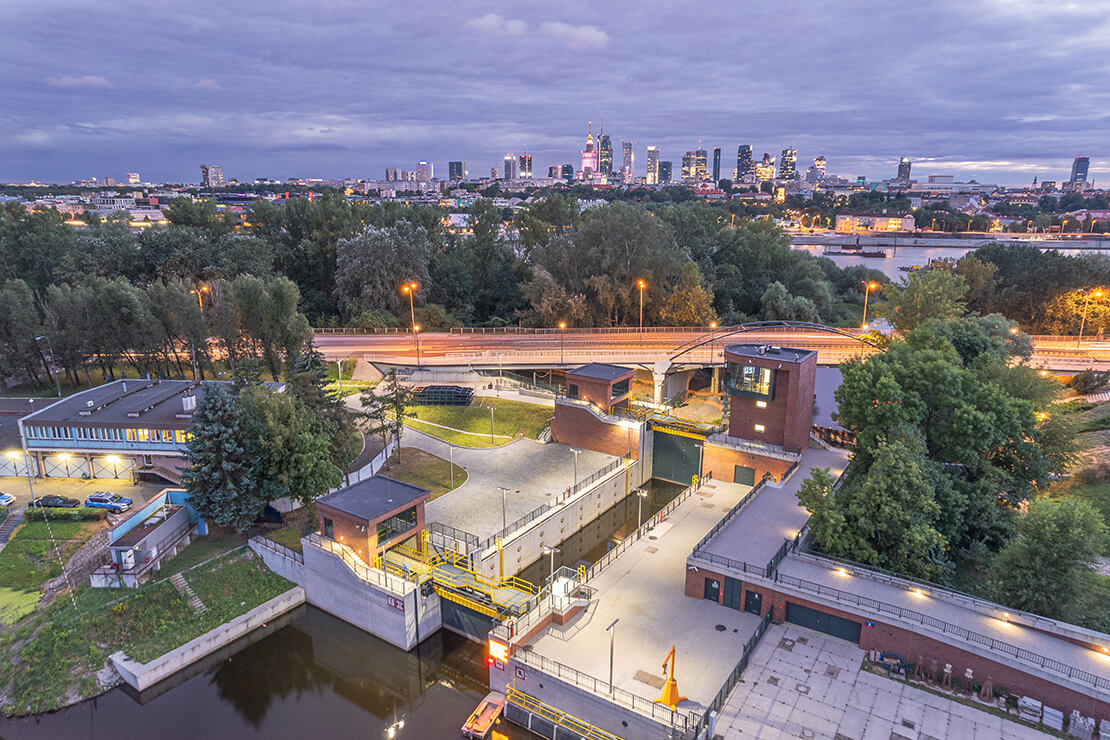 Products used in realization: