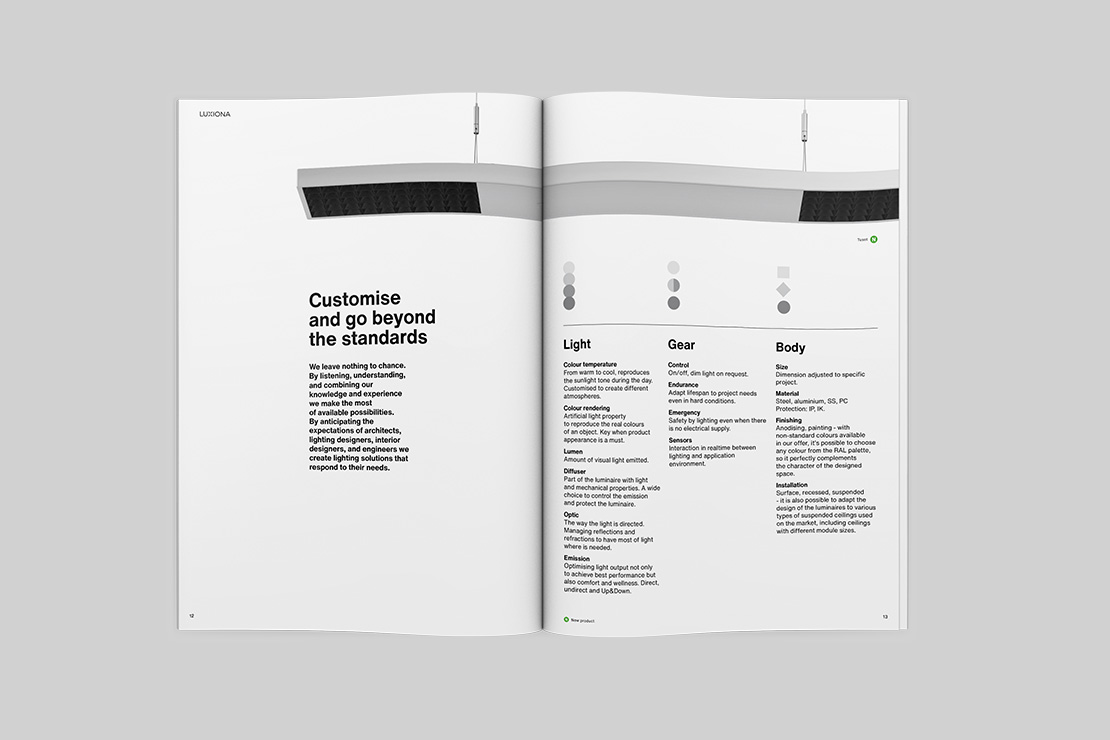 Personalised solutions
09.08.2022
For over 90 years, we have been creating integrated and tailor-made lighting solutions, helping to design functional and comfortable spaces.
The latest Office Lighting catalogue dedicated to office buildings presents a broad spectrum of customisable options for our lighting products, from light parameters, through gear, to body.
To meet the requirements of a specific project and create the desired atmosphere we modify, among others: luminous flux, diffuser, optical system, light distribution, and colour temperature.
We adjust the power supply to the lighting control systems, and equip them with an emergency module as well as presence and light level sensors, ensuring safety and enabling intelligent and sustainable management of electricity.
Thanks to the possibility of modifying the type of mounting, size, colour, and the luminaire's material, designers gain absolute freedom in implementing creative projects.
Discover more about the possibility of personalising our products from the new Office Lighting catalogue.