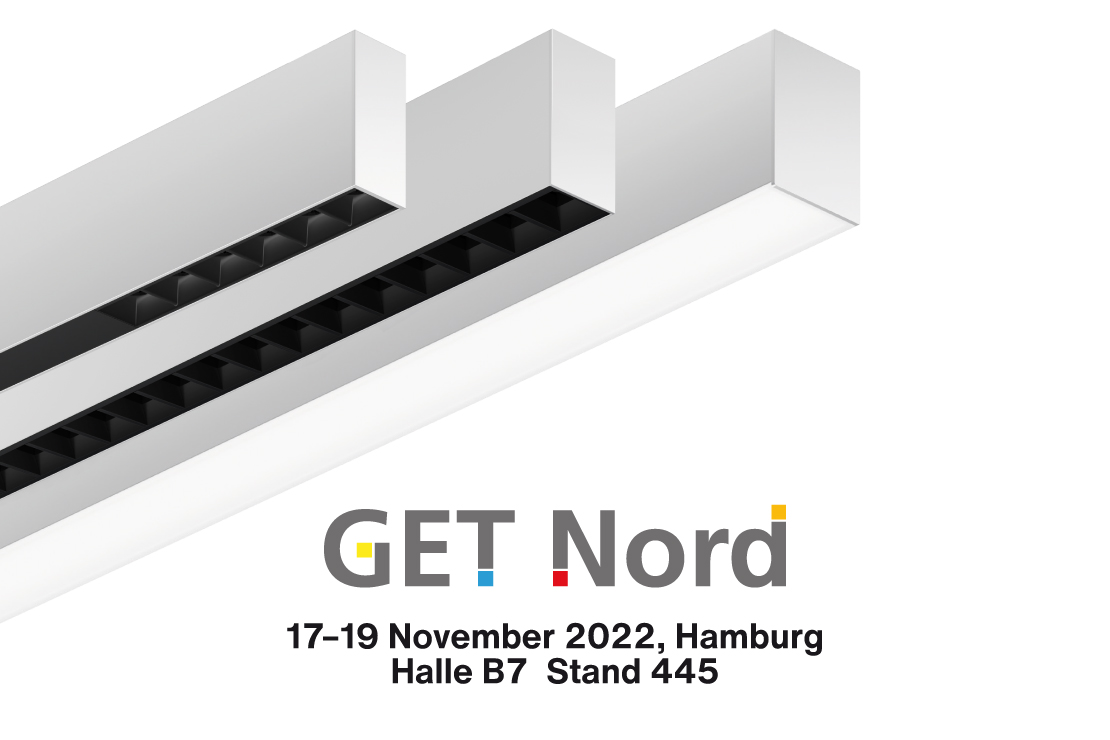 Get Nord 2022
14.11.2022
This year we're going to spread some light and ideas for your lighting projects at GET Nord 2022, the only joint trade fair for electrical engineering, sanitation, heating and air conditioning in northern Germany.
From 17 – 19 November 2022, we are joining other exhibitors in Hamburg to share knowledge and give you the opportunity to get inspired and get to know more about our innovative solutions.
Visit us at stand B7.445 in B7 EG hall, where we will be showcasing our extensive portfolio of technical lighting products for clean & medical, industry, office, and architectural facilities.
This year we will present Luxiona's lighting innovations for the office space, including the newest members of the X-Line family pendant luminaires: X-Line Pro and X-Line Slight with its simple, fully customizable design. Our professionals will demonstrate how the right light influences well-being in the office and how a more simplified design can be combined with optimal performance that reduces costs and increases the competitiveness of your company.
For the industrial sector, we will present among other products the new Numancia, an outdoor luminaire with high-lighting performance and exquisite lighting control.
Lastly, the most light will be shared on the Clean & Medical sector, where Luxiona has extensive experience and years of development thanks to our R&D department and certified production plant. Being one of the few manufacturers in Europe in full control of the production process, while maintaining the highest standards, including ISO 14644-1 certification for clean rooms we are most proud to present our solutions for clean spaces. Among them, our main highlight will be the new Agat Clinic – an innovative luminaire for patient rooms with three different light distributions.
This year's event about state-of-the-art developments in building automation, energy efficiency, and building facilities is undoubtedly not to be missed by industry professionals.
Let's meet, discuss, and get inspired.
See you at GET Nord 2022!