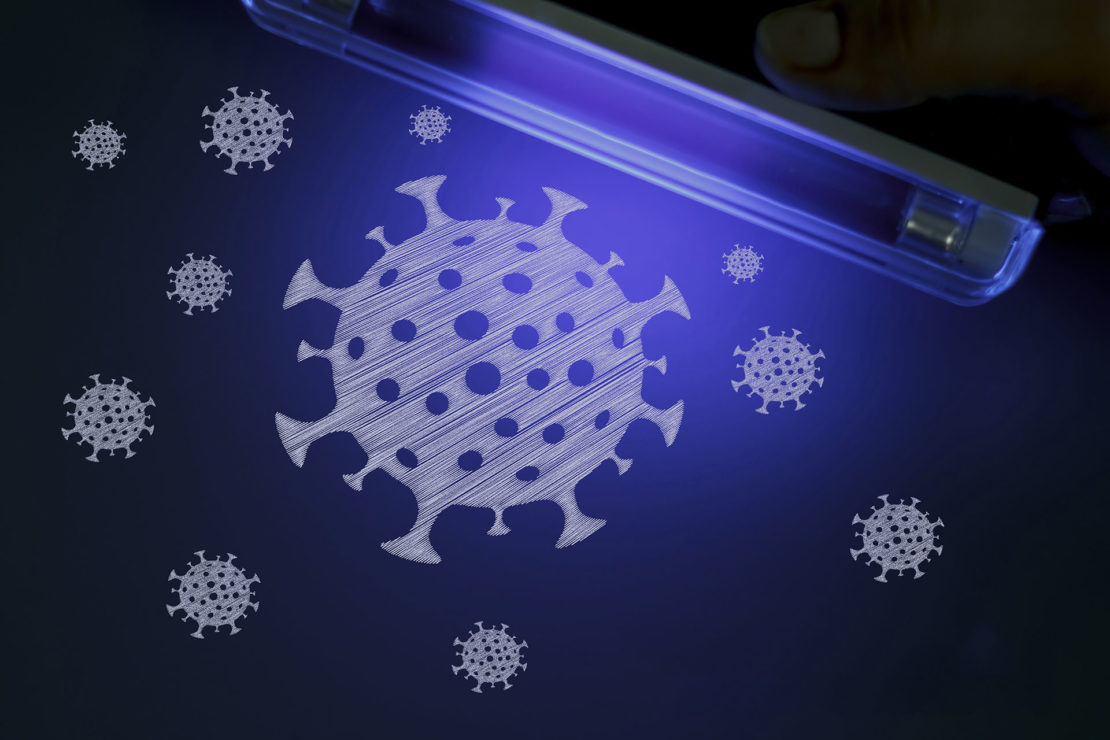 Bactericidal UV-C luminaires
15.04.2020
Please be informed that our company offers luminaires for air disinfection, emitting ultraviolet radiation UV-C, which kills bacteria, viruses, mould, fungus and all kinds of microbes. As soon as bacteria, virus, mould, etc., are within range of ultraviolet rays emitted by UV-C light sources. Consequently we are the only lighting company in Poland which produces this type of products and we have a certificate in the field of designing and manufacturing luminaires for medical purpose ISO 13485.
Our offer consists of three types of direct measure and flow-type with forced air circulation.
The direct measure luminaires:
Agaline UV-C – beam for T8 light sources. Mounting on an adjustable holder on a wall or floor mounting on a mobile stand.
Universal UV-C – luminaire dedicated for surface mounting, to be placed on a construction of a modular ceiling or to be mounted in plasterboard ceiling with adaptor frame. A compact fluorescent TC-L is a source of radiation.
Oktan UV-C – TC-L compact fluorescent luminaire dedicated for on wall mounting. Possible is also mounting on mobile stand.
The flow-type luminaire:
Airstream UV-C – a bactericidal luminaire with forced air circulation, equipped with T8 fluorescent lamps and adapted to be mounted on wall, ceiling or on stand.
Particular attention should be paid that luminaires of direct measure cannot operate in presence of humans as they cause skin burn and conjunctivitis. Consequently, they are used particularly at night or between shifts in work establishments when there is no staff in a room. In order to ensure the safety, the luminaires of direct measure can be equipped with movement sensors, which turns off the radiation if the movement is detected. Whereas in type-flow luminaire with forced air circulation the whole disinfection process of contaminated air is carried out inside of luminaire chamber. In that it is completely safe and recommended to be used in work establishments, in which at the same time there is working staff, for instance in offices.
Please be informed that our company offers bactericidal luminaires. We gladly invite you to familiarize yourself with our assortment of luminaires LINK and leaflet presenting the issue of UV-C disinfection LINK.