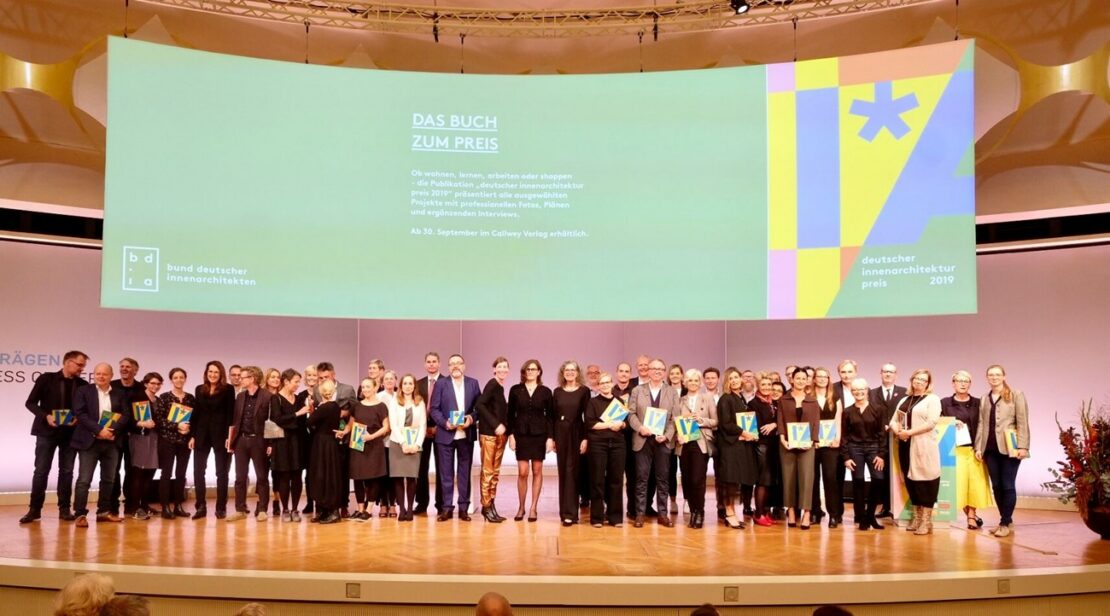 LUXIONA supports the German Interior Design Award 2019
28.01.2020
For the ninth time, on the evening of 27 September 2019, the Association of German Interior Architects awarded prizes to innovative projects whose "inner architecture" was conceived, designed and implemented in an exemplary manner. The German Interior Design Award is the only award in Germany dedicated exclusively to the quality of interior design. From 113 submissions, the jury of experts selected 27 projects, four of which were! The winners were chosen at the German Architects' Day at the bbc Berlin in the presence of around 500 guests. The 1st prize was awarded to Sabine Keggenhoff for the project "K3 – CityPastoral". The 2nd prize goes to Frank F. Drewes for the project "Simplicity Campus Oelde" and to Henrike Becker for the project "Living in a cattle barn". The 3rd prize goes to Sabine Krumrey for the project "Blood Donor Room University Campus".
The prize is awarded to interior designers who responsible for the project and are the drafters. 1st place is endowed with 4,000 euros, 2nd place with 2,500 euros each and 3rd place with 1,000 euros. Participation in the competition, which takes place only every four years, is free of charge and open to all interior designers registered in the regional chambers – freelance, employed or civil servants.
***
Luxiona GmbH belongs to the worldwide Luxiona Group, which includes in its portfolio the famous brands such as Luxiona: Troll, Metalarte and Sagelux.  The group specializes in optimal complete solutions in the field of design, production and marketing of lighting for architecture, offices, industry and clean rooms. Through many years of competence and close cooperation in research and development projects, the Luxiona Group is one of the leading companies in LED lighting technology.